Going away can be stressful, whether it's a planned vacation, or an unexpected family emergency. And leaving your furry family member behind can only deepen your anxiety. You want to leave your loved one in well-trusted and loving hands, but finding someone suitable is not always an easy task.
And although the thought of traveling with your pet has crossed your mind, you realize how difficult this could be, not only for yourself, but also for your dog. Most animals become nervous and anxious during travel, and often times sick. In addition, many hotels, including restaurants, do not welcome pets, and the ones that do, can be pricey.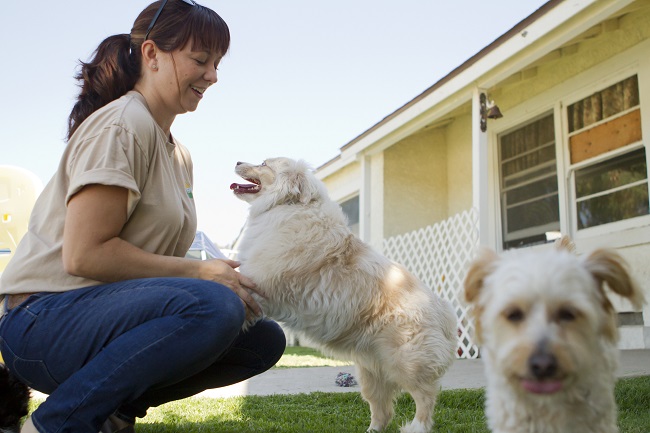 There is always the option of leaving your dog at home and asking a friend to stop by to care for them, but a lonely and bored dog can also become a destructive one. They often times will chew on furniture, drywall, and may even swallow objects causing injury to their intestines.
So what is the solution to your dilemma?– Dog boarding, of course!  At Pawsh Doghouse, we offer boarding that feels like home.   Your furry canine will find love and comfort with our well-trained and trusted staff.   And boredom? That's not even in our vocabulary. Your pet will receive plenty of exercise, potty breaks, and the mental stimulation and socialization he needs. Your dog will delight in our group, or private, playtime. We even have exclusive lodging where your dog can rest peacefully.
We offer a variety of packages to meet your pet's needs in the Houston area.   Just visit our page and read our wonderful testimonials !
So what are you waiting for? Pack your bags, release your anxiety and fears, and leave your four-legged pal with us.  If fact, don't be surprised if your pet doesn't want to leave when you return to pick her up.  After all, sometimes your dog needs a vacation too.
So please contact us, because your pet needs boarding that feels like home.