Are you tired of coming home from work to find that your dog has torn the house apart in a fit of rage? You have to go through the whole process of straightening the place up, scolding your dog, and figuring out how you're going to prevent them from doing it all over again. If this is a regular occurrence in your house, you might consider investing in doggie daycare. This way, professionals can look after your dog and you won't have to constantly worry about whatever mischief they're getting into. With doggie daycare, you don't have to come home to find your living space full of torn up pieces of toilet paper, gnawed up furniture, or torn up bags of flour.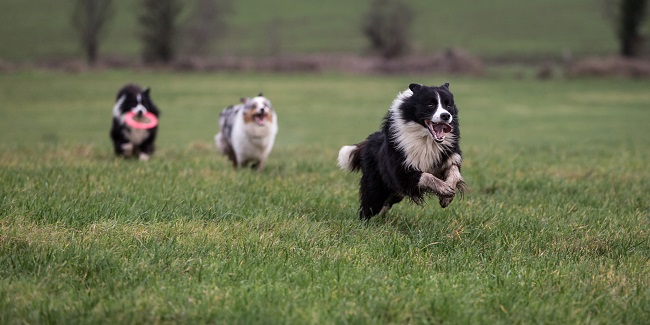 Additionally, doggie daycare is a good idea from a safety standpoint. Although the mischief that dogs tend to get into is usually innocent enough, they could pose a real danger to themselves. For instance, some dogs have been known to chew on electrical cords, which can be extremely harmful or even fatal to your pet. Also, consider the possibility of an emergency situation such as a fire or a burglary. In a situation like that, your poor pets would be left to fend for themselves. On the flip side, you can rest assured that your pet will be taken care of at a doggie daycare facility.
Doggie daycare is a positive experience for a number of reasons. When you drop your dog off at a doggie daycare, he will get to socialize with other dogs. This is far better than allowing your dog to sleep on the couch all day. At doggie daycare, they'll have the opportunity to release some of their pent-up energy that they might otherwise use to shred that book you've been reading. Hopefully, they'll sleep more soundly as well.
At Pawsh Doghouse, we do everything we can to make sure that your four-legged friend is well taken care of throughout the duration of their visit. We are located in the League City and Houston areas. Not only do we offer doggie daycare, but we also offer grooming and boarding services. If you are interested in dropping your dog off at any of our four locations, please feel free to contact us.