Going on vacation is a hectic experience. You have to pack up all of your bags, make hotel arrangements, and plan your route. Although it can be a lot of fun to take your four-legged friend along with you, there are times when it simply isn't feasible. When taking your dog on vacation is more of a hassle than an adventure, consider a boarding facility. Some dogs become anxious and jittery when they have to travel in a car. It can be a serious distraction to the driver when they have to operate a vehicle with a hyperactive dog in the back.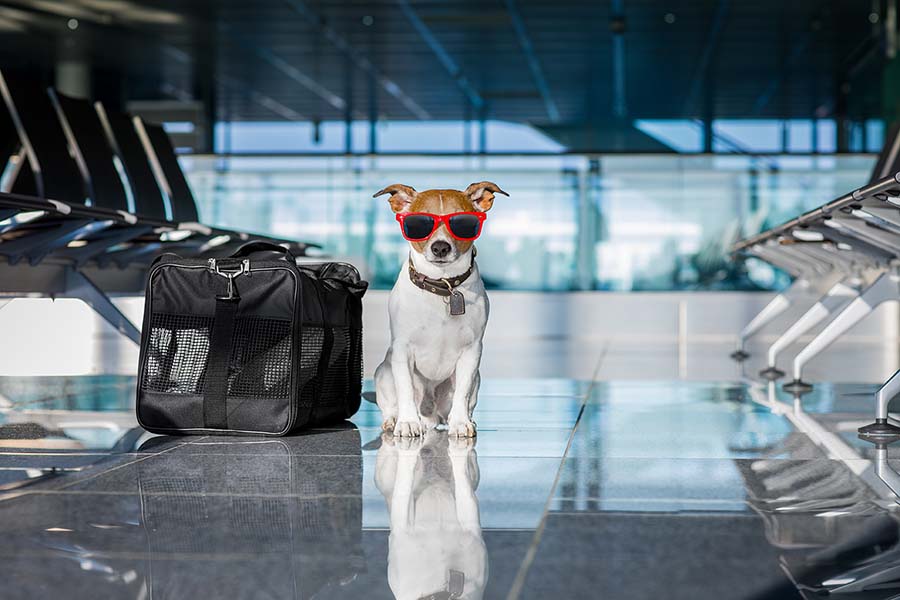 Remember that there are many establishments that do not allow dogs. If you stop somewhere to eat, it's going to be a hassle to decide on who goes inside and who has to stay in the vehicle with the dog. Depending on where you're located, it may be difficult to find a dog-friendly hotel. Some people may be tempted to leave their dog at home, but this is not a good strategy for a variety of reasons. Many dogs will throw tantrums in those situations and tear the house apart. With a sudden lack of stimulation, they may shred books and magazines, chew on valuable objects, or just make a mess of the place. Additionally, it is not necessarily safe for a dog to be left alone for long periods of time. Some dogs have a knack for getting into things they're not supposed to touch. Hazards like electrical cords and household chemicals can pose a serious danger to your pet.
However, with a dog boarding service, you don't have to worry about any of these problems. You can simply drop off your pet in a safe and controlled environment where they'll be looked after. No more worrying about driving a long distance with a dog in the back of the car. No more worrying about the sort of mischief that your dog may be getting into back at the house. Just drop your dog off and let the professionals do the rest.
Here at Pawsh Doghouse, we provide boarding services for the Houston and League City areas. We also provide grooming services, pet sitting, and doggie daycare. If you're going away on vacation and you need someone to take care of your pet, please feel free to contact us. Making vacation arrangements is stressful enough as it is. With us, you can go off and have fun with the peace of mind that your pet is in good hands.