Attending daycare is a great way for your dog to practice socializing and expend pent-up energy. Here are some points to consider when choosing a daycare facility for your furry friend.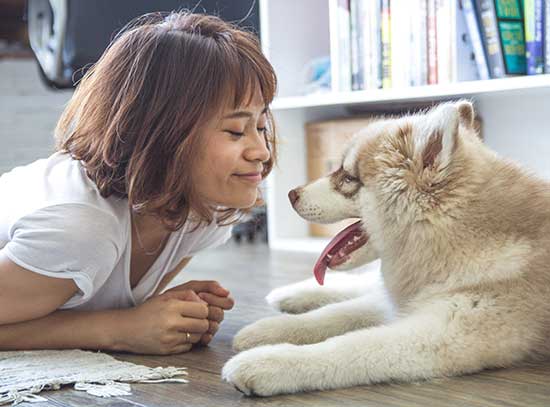 Facility
Visit in person. A good daycare will be willing to give you a tour so you can see how awesome their place really is.
Cleanliness. Some hair and slobber are normal, but strong urine or feces odors are a red flag.
Play areas. These should be surrounded by 6-8 foot fences that separate large and small dogs. They should not look crowded. Plenty of clean water should be provided here, as well as shelter from rain, heat, and cold.
Staff
Adequate numbers. At least one person should be in each occupied play area. A good ratio is 1 human to every 10-15 dogs.
Knowledgeable. Staff should be familiar with dog behavior, able to interpret body language cues, and comfortable administering any necessary food or medication.
Communicative. Staff should be willing and able to inform you if your dog was involved in a fight, injured in some way, or displayed concerning behavior.
Attitude. Calm, gentle, and positive staff members will provide the best care for your dog. Look for an attentive staff that dotes on your dog.
Health and Safety Protocols
Proof of vaccination. A good daycare requires that all attendees have up-to-date vaccinations, to ensure safety and limit the spread of disease.
Emergency care. Ideally, a staff member will take your dog to his usual vet immediately if he requires emergency care.
Disinfecting procedure. A proper disinfecting procedure protects your dog from viral and bacterial infections.
Evacuation plans. Be sure to ask about the facility's evacuation plan and how you can get your pup safely home in case of an emergency.
Other Dogs
Initial evaluation. Good daycares evaluate new dogs to determine how they interact with others. There may be both a written questionnaire and dog-to-dog temperament evaluation.
Contact us to start your doggie daycare search today!