We love boarding your pets whenever you have to go out of town or just need a break! While most dogs and cats are good candidates for a successful overnight stay, following these tips makes for the best boarding experience possible.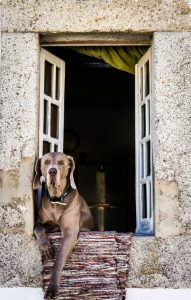 Keep up with Vaccines. Did you know that vaccines are most effective when they have had time to work in the body? Try to get your pets vaccinated at least two weeks before you board, for maximum protection. Pawsh Dog House requires the Distemper/Parvo vaccine once a year. The Rabies vaccine is required every one to three years (depending on the manufacturer's specificiations), while the Bordetella vaccine is needed every six months to one year, depending on your veterinarian's recommendations.
Start with regular daycare. Dogs are creatures of habit. They are made comfortable by their normal routine. Stress and discomfort are almost guaranteed when this routine is disturbed. Example: if you drop off your 5 year old dog to spend a few nights in a strange place, when he/she has never experienced that before. Remedy: take your pup to doggy daycare. We recommend starting when your pup is young, but older dogs can benefit from this as well. Instilling this habit into your pet's normal routine will ensure their comfort when they have to stay overnight. Even daycare once a month would be a good start. We have a Tuesday special that includes a half day of daycare and a wash-n-go bath. Your fur baby can start getting comfy with us and also go home fresh/clean for just $20. Can't beat that!
Prepare food. Make sure to bring your dog's own food. Our boarding facility serves a superior quality food just in case you forget yours; however, a sudden change in diet may cause upset tummies, leaving pets with unnecessary stress.
Update flea/tick prevention. Going anywhere that multiple pets congregate makes for a greater risk for unwanted "hitchhikers." Trifexis and other pill forms of flea/tick prevention are the most effective. Give your pet their monthly prevention before boarding. Pawsh Dog House requires all pets to be on prevention. When a pet comes in with fleas, they are put directly in the tub for a flea bath, no exceptions.
Bring familiar items. A toy, a blanket, and maybe one of your old shirts will likely make your pet feel more comfortable and secure, because these items are familiar and smell like home.
Consider a Healthy Stay pack. Our Vitality pack includes a multitude of supplements to ensure ultimate health and comfort during your pet's stay: The superfood seasoning is a delicious topper that not only entices your pet to eat his/her food but is also packed with vitamins. Salmon oil helps to soothe skin and other ailments.  Allergy remedy helps stop unwanted itching. Joint support helps loosen up/prevent achy joints.  Probiotics soothe stressed tummies and aid digestion. Finally, Chillax calms any anxiety caused by the change in your pet's normal routine.
We hope these tips make both you and your pet more comfortable with boarding.
If you are ready to make a pet boarding or grooming appointment, contact us at Pawsh Dog House and we will make sure you and your dog have a great experience!